Citroen Van Leasing
Citroen's LCV range is based around four models, the small city-orientated Nemo, the compact but spacious Berlingo, the mid-sized Dispatch and the large Relay. Let's start with the little Nemo. This model is offered with a 1.3-litre HDi 80 diesel that delivers 80bhp and 200Nm of torque. It measures just 3,860mm in length but uses its interior space to full effect in offering a 2.5 cubic metre load volume and a 610kg maximum payload. The space itself is usefully square and a ladder frame bulkhead protects the rear of the driver's seat. Next up is the Berlingo. Here, there are bodystyles to consider and both are on the large side of what you might expect from a compact van. Both versions share a 2,728mm wheelbase but the longer L2 model has 248mm extra tagged on behind. Most Berlingo buyers choose a 1.6-litre BlueHDi diesel, but there's also a full electric version if you want it.
The newest contender in the Citroen LCV line-up is the Dispatch. Here, as well as the usual panel van bodystyle, buyers are offered Platform Cab and Crew Van options. Panel van customers get a choice of 'Compact, 'Standard' or 'Long' body lengths. Buyers choose between 95, 115, 120, 150 and 180bhp versions of the brand's familiar BlueHDi diesel engine. Finally, if you need a really large Citroen van, you'll need the Relay model. A great deal of emphasis has been placed on rendering the Relay as user-friendly as possible which is why Citroen offers a choice of four lengths, three wheelbases and three roof heights. Engine-wise, there's a choice of three BlueHDi powerplants. Buyers get to choose from 110, 130 and 160PS units - and all are available mated to six-speed, all-synchromesh manual gearboxes.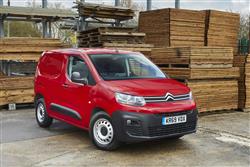 Prices starting from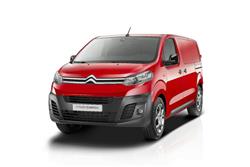 Prices starting from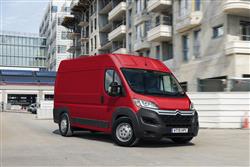 Prices starting from
Hot offers to Click & Drive
Vehicle Guides
Business contract hire
With access to new cars at fixed monthly costs, discover how BCH could be the best option for you.
Business lease maintenance
Our maintenance package helps keep your fleet on the road. Discover what's included here.
Personal leasing top tips
We have created a list of top tips to help you make the most of your personal lease agreement.
Van fair wear & tear
This guide lays out the condition that you are expected to return your van in at the end of your contract.