Mitsubishi Van Leasing
SUV commercial vehicles might seem like a hopelessly small market niche to some, but not to Mitsubishi. The Japanese marque takes the off-road van sector more seriously than just about anyone else and its Outlander Commercial and Shogun Commercial models have established themselves a strong reputation amongst business people who drive through mud for a living. As the names suggest, Mitsubishi van leasing is based around van versions of the Outlander and Shogun passenger SUVs and both are built to deliver comfort on the road while inspiring confidence in the rough.
Most Mitsubishi van lease sales are of the Outlander Commercial diesel model, a variant that's very affordable using Mitsubishi van finance and one that features a 150PS 2.2-litre unit and standard 4WD. The alternative is the PHEV Plug-in hybrid version, which offers a 2.0-litre petrol engine aided by a 70KW generator and a couple of 80bhp electric motors, one at the front, one at the rear, giving all wheel drive and a combined power output in the region of 220bhp. As for the Shogun Commercial model, well it's based solely around the short wheelbase three-door Shogun and all variants use the same 190bhp 3.2-litre DI-DC diesel engine. There's a choice of 'SG2', 'Warrior' or 'Barbarian' trim levels.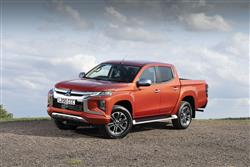 Prices starting from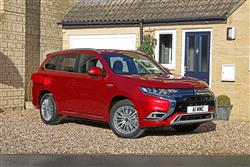 Prices starting from
Hot offers to Click & Drive
Review of the Week

The Series 6 version of the...

Read More

Top 3

SUV commercial vehicles might seem...

Read More

Top 3

The Series 6 version of the...

Read More
Vehicle Guides
Business contract hire
With access to new cars at fixed monthly costs, discover how BCH could be the best option for you.
Business lease maintenance
Our maintenance package helps keep your fleet on the road. Discover what's included here.
Personal leasing top tips
We have created a list of top tips to help you make the most of your personal lease agreement.
Van fair wear & tear
This guide lays out the condition that you are expected to return your van in at the end of your contract.