Peugeot Van Leasing
Peugeot has usefully increased its share of the UK LCV segment in recent times – and it's easy to see why, looking at the French brand's much improved van line-up. The starting point in its commercial range is the deceptively spacious Bipper. Here, there's a usefully-sized 2.5m3 load volume to play with and a payload capacity of up to 660kg. That volume can be increased by means of an optional folding Multi Flex passenger seat which flops down to increase capacity to 2.8m3. If you need more room than that but still want a compact van, you'll be directed towards the company's Partner model. The smallest L1-spec Partner can swallow 3.3m3. With its extra 248mm of body length, the 'L2' version can increase that figure to 3.7m3. In both cases, there's the option of a clever Multi-flex modular seating system which will enable you to flatten the outer passenger seat into the floor and push through longer items into the cab. As a result, total carriage capacity can be upped to 3.7m3 in the 'L1' model, or as much as 4.1m3 in the lengthened 'L2' bodystyle.
The most recent arrival in the Peugeot LCV range is the third generation version of the company's Expert mid-sized model. Here, there's a choice between three different body lengths - the 4.6m-long 'Compact' variant that gives you up to 4.6m3 of cargo room, the 4.95m 'Standard' model that provides up to 5.3m3 of loading space and the 5.3m 'Long' version that delivers up to 6.1m3 of loading capacity. Finally, if you need a really large Peugeot van, you'll need the Boxer model. A great deal of emphasis has been placed on rendering the Boxer as user-friendly as possible which is why Peugeot offers a choice of four lengths, three wheelbases and three roof heights. Engine-wise, there's a choice of three BlueHDi powerplants. Buyers get to choose from 110, 130 and 160PS units - and all are available mated to six-speed, all-synchromesh manual gearboxes.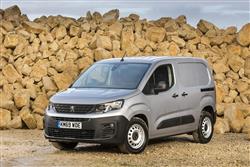 Prices starting from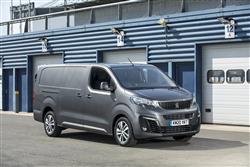 Prices starting from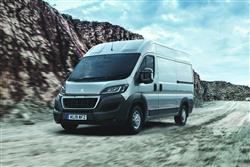 Prices starting from
Hot offers to Click & Drive
Vehicle Guides
Business contract hire
With access to new cars at fixed monthly costs, discover how BCH could be the best option for you.
Business lease maintenance
Our maintenance package helps keep your fleet on the road. Discover what's included here.
Personal leasing top tips
We have created a list of top tips to help you make the most of your personal lease agreement.
Van fair wear & tear
This guide lays out the condition that you are expected to return your van in at the end of your contract.