Smart Leasing
The smart brand came bursting on to the scene 1994, as a cool and funky urban offshoot of its parent brand, Daimler AG, owners of Mercedes-Benz. The original smart was a two-seat city runabout that became known as the 'fortwo', a second generation version of which was launched in 2007. We're now on the third-generation model, which was launched in 2015 and shares much of its engineering with a Renault Twingo. If you're looking for a smart car lease, there are two body styles to choose from: the coupe and cabriolet. Those smart car lease drivers needing five doors might also want to know there's a four-seat version of this model, the forfour.
If you're looking at a smart lease, bear in mind that both designs are now available in full-electric form – variants which use a 60kW (81bhp) electric motor mated to a one-speed auto transmission. These models have a powerful onboard charger as standard, which allows for a quick charging time of just 2.5 hours. If you're looking at smart car lease deals, but you're more interested in performance, you'll want to consider the BRABUS-badged versions, available across the range, which use a 109bhp 0.9-litre turbo powerplant able to reach 62mph in under 11 seconds.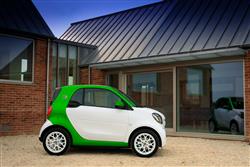 Prices starting from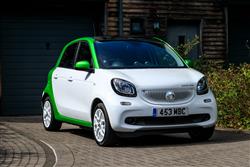 Prices starting from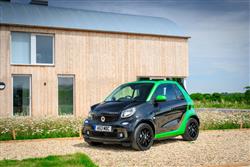 Prices starting from
Hot offers to Click & Drive
Vehicle Guides
Business contract hire
With access to new cars at fixed monthly costs, discover how BCH could be the best option for you.
Business lease maintenance
Our maintenance package helps keep your fleet on the road. Discover what's included here.
Personal leasing top tips
We have created a list of top tips to help you make the most of your personal lease agreement.
Car fair wear & tear
This guide lays out the condition that you are expected to return your van in at the end of your contract.