Ssangyong Leasing
A number of businesses across a huge variety of industries need to look for a practical, affordable vehicle to complement their brand and the services it offers. SsangYong has fulfilled the needs of thousands across the globe thanks to LeasePlan and their affordable SsangYong business contract hire schemes.
The right SsangYong business lease can provide companies with a phenomenal plan that works in tandem with their finances and is entirely transparent for their needs. LeasePlan's automotive professionals are personable, and able to provide a plan that works entirely for the leaser at all times.
As part of LeasePlan's SsangYong business leasing plans, the company is also able to provide maintenance and servicing throughout the contract at all stages to give leasers peace of mind and provide them with all they could possibly need as part of their business package.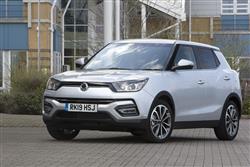 Prices starting from
Prices starting from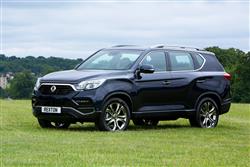 Prices starting from
Hot Offers to Click & Drive
Vehicle Guides
Business contract hire
With access to new cars at fixed monthly costs, discover how BCH could be the best option for you.
Business lease maintenance
Our maintenance package helps keep your fleet on the road. Discover what's included here.
Personal leasing top tips
We have created a list of top tips to help you make the most of your personal lease agreement.
Car fair wear & tear
This guide lays out the condition that you are expected to return your van in at the end of your contract.