Vauxhall Van Leasing
Vauxhall is one of the industry's longest established LCV makers, with a strong product range that starts with the tiny Corsavan, a model intended for purely urban deliveries with up to 0.9m3 of carrying capacity. The next model up is the Combo, which comes in a choice of three main bodyshapes. The 'L1' short wheelbase model standard roof model offers a 3.4m3 capacity. The same vehicle with the higher 'H2' roof height that raises load volume to 4.0m3. And the 'L2' long wheelbase low roof model that can offer up to 4.2m3.
Vauxhall's strongest LCV seller is its medium-sized offering, the Vivaro. A short wheelbase low roof height L1H1 Vivaro model can manage a 5.2m3 total – but that can rise to as much as 8.6m3 in a long wheelbase high roof L2H2 variant. Finally, if you need a really large van, Vauxhall will oblige with the Movano. This offers cubic metre capacities that run from 8 to 14.9m3 for front wheel drive models and between 12.4 and 17.0m3 if you opt for rear wheel drive (though with a Luton conversion, you can push this up to as much as 22m3).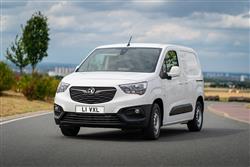 Prices starting from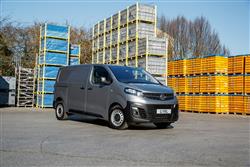 Prices starting from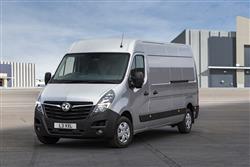 Prices starting from
Hot offers to Click & Drive
Vehicle Guides
Business contract hire
With access to new cars at fixed monthly costs, discover how BCH could be the best option for you.
Business lease maintenance
Our maintenance package helps keep your fleet on the road. Discover what's included here.
Personal leasing top tips
We have created a list of top tips to help you make the most of your personal lease agreement.
Van fair wear & tear
This guide lays out the condition that you are expected to return your van in at the end of your contract.